Take the following steps to convert your legacy Ollie Ops account into your new Next Glass single sign up account. Your Next Glass account will allow you to log in to both Ollie Ops and Order apps with one login, as well as the Next Glass billing portal (for billing contacts only).
1. Enter your account email and click "Login"
2. Enter your account password and click "Login"
3. Click on "Setup account now" button
4. Check your email for an account update link (check your spam folder if you don't see the email in your inbox)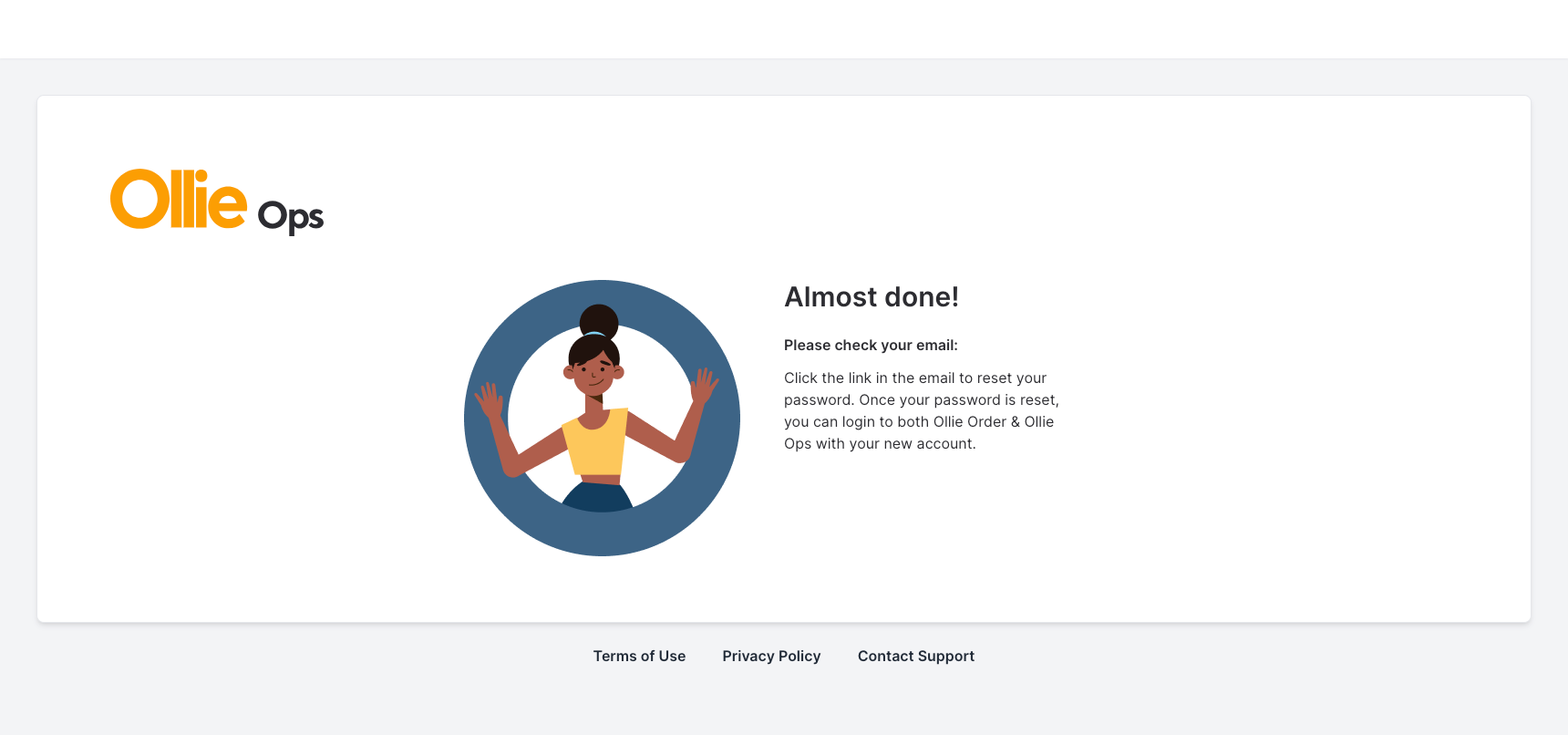 5. Click on "Link to account update" to update your password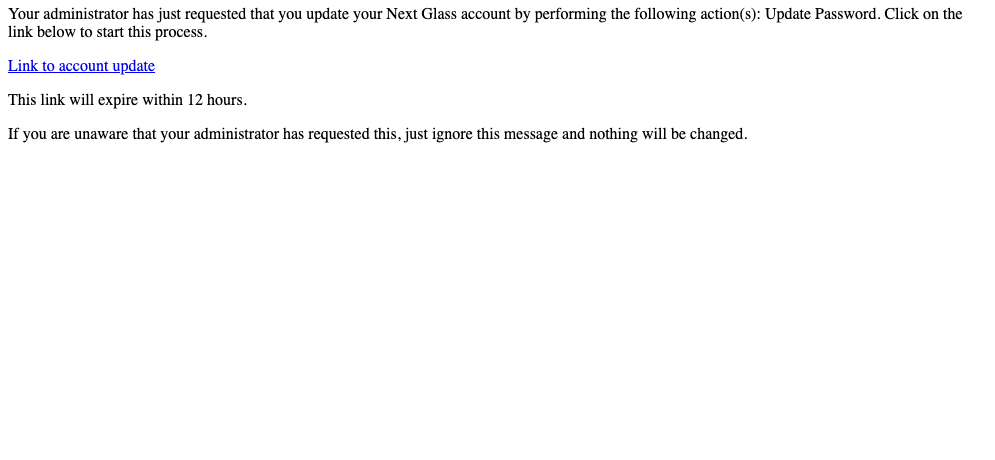 6. Click on "Click here" to proceed to update your password
7. Enter your new password and click "Submit"
9. Click on "Back to Application"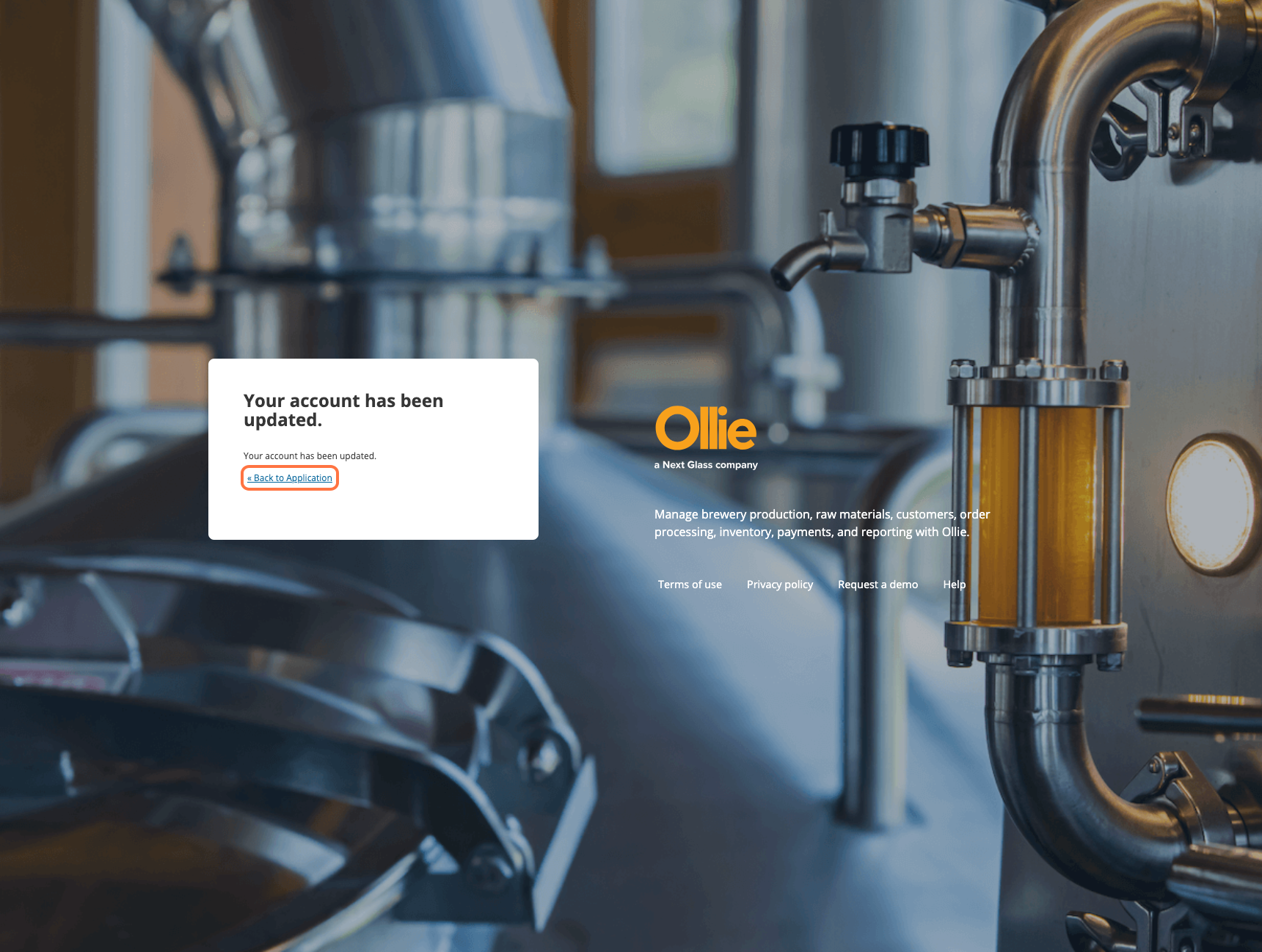 9. Login with your new Next Glass username and password
10. Your new Next Glass account is complete!