If you haven't already done so, you must setup Single Sign On prior to completing the following steps.
1. Log in to Ollie, click the "Billing" Button on the left-hand sidebar.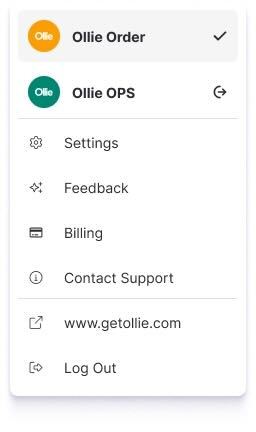 2. Click on "Subscriptions"

3. Click "View" on your subscription plan

4. Reference the "Next Recharge" field to find your next billing date


5. Under Items, select the "Recurring / Pending" quantity to view pricing for each product on the subscription.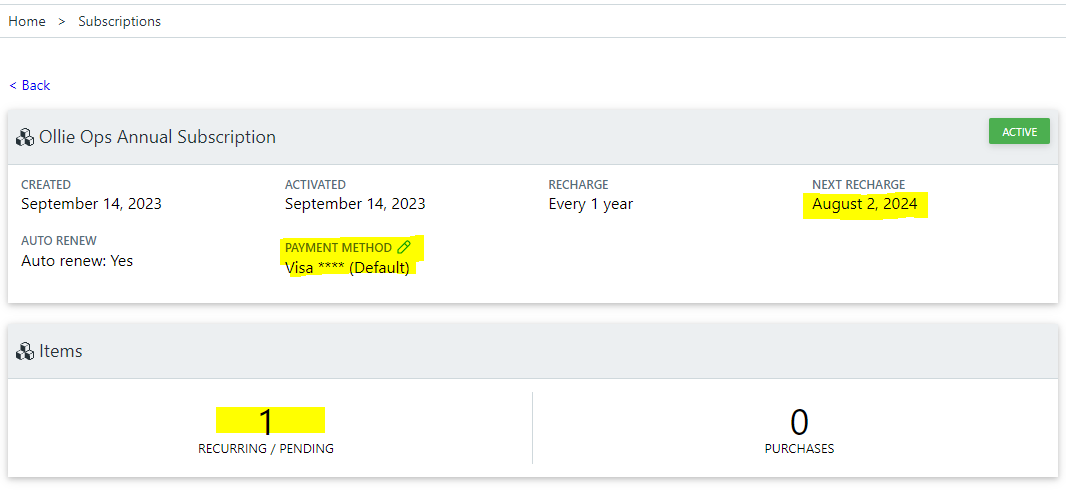 6. Pricing on this page will reflect any discounting for product bundles. NOTE: Only items with a checkbox "included" next to them will be charged on your subscription. Other Items unchecked will not be charged.