Often time you want to split a batch in order to create multiple beers out of one base beer. This can be accomplished by transferring part of the beer from one tank to another.
In this example we are going to split a base Blonde ale into two batches so that we can release two different beers and account for the additional costs of the additions.
Note that in the following example we are not accounting for losses to keep the example simple, but you should account for some losses during these transfers.
First we start off with a total of 7bbls in FV-1. We wan to split this evenly between two tanks.
We would leave 3.5bbls in FV-1 and transfer 3.5bbls into ST-4.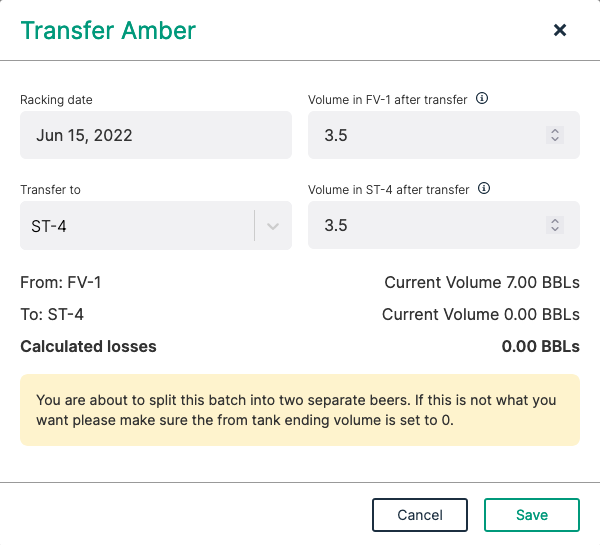 Next we would transfer the remaining 3.5bbls from FV-1 to ST-3.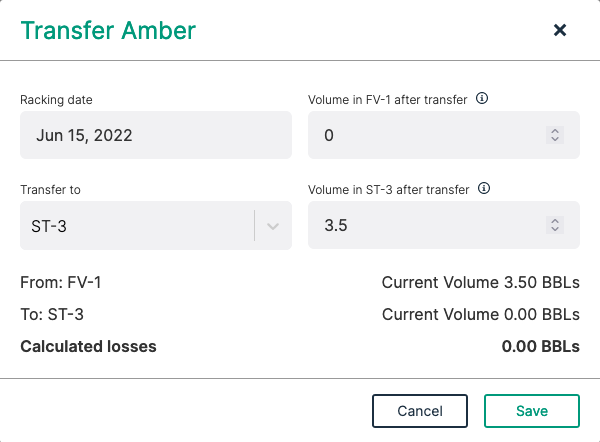 We now have two separate batches that we can adjust separately.
If we want to add additions to ST-4 in order to make it a new variation on our Amber, we would click the additions action in the menu and then add any additions in the batch screen by following the additions flow.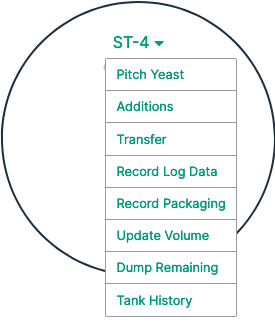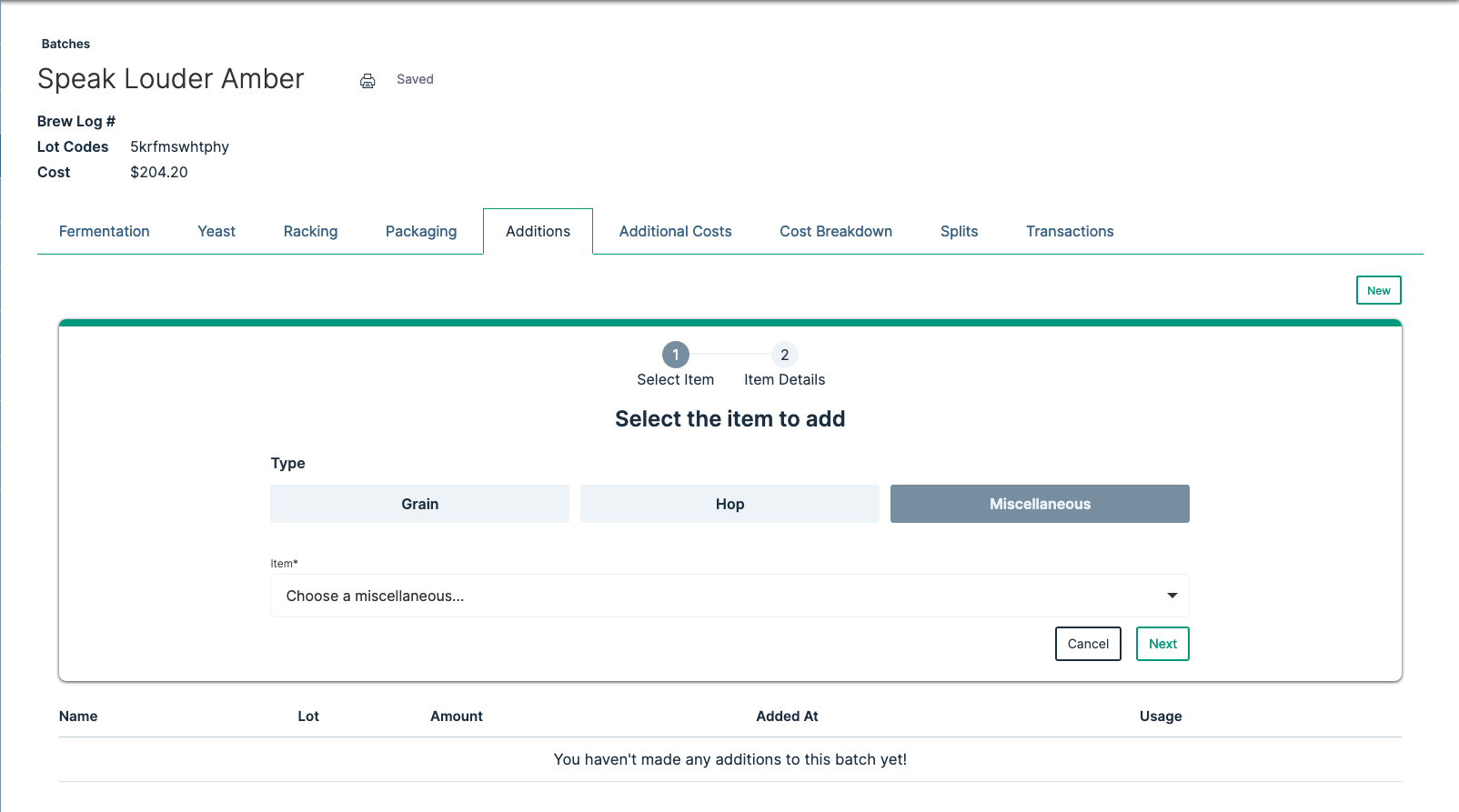 The costs associated with the new Amber are independent of your base Amber. You can also rename this batch while in this screen so that it is differentiated as a new beer.