Barrels
Inside of Ollie Ops your barrels will live separately from your tanks but will still hold almost all of the same functionality as a tank.
To view, add, or edit any of your barrels, click "Barrels" on the left-hand side of the screen within the menu bar to be taken to your barrels section. This is a place for you to separate out your barrels from your normal brewery operations.
Barrels act just like tanks in the fact that you can:
Pitch Yeast

Add Additions

Transfer

Record Barrel Log Data

Record Packaging

Update Volume

Dump Remaining

View Barrel History
Barrel Views
You have 2 options for viewing your barrels in Ollie Ops, map or list view. If you have a large barrel system or a large number of barrels, the list view may be the best view to use so you can search through your barrels within Ollie.
Map View:
List View:
Adding Barrels
If you have several barrels that you'd like to add but don't want to add manually, please email support@getollie.com with your barrel information and we will import your barrels for you.
To manually add a single barrel, simply select the + at the top of the screen.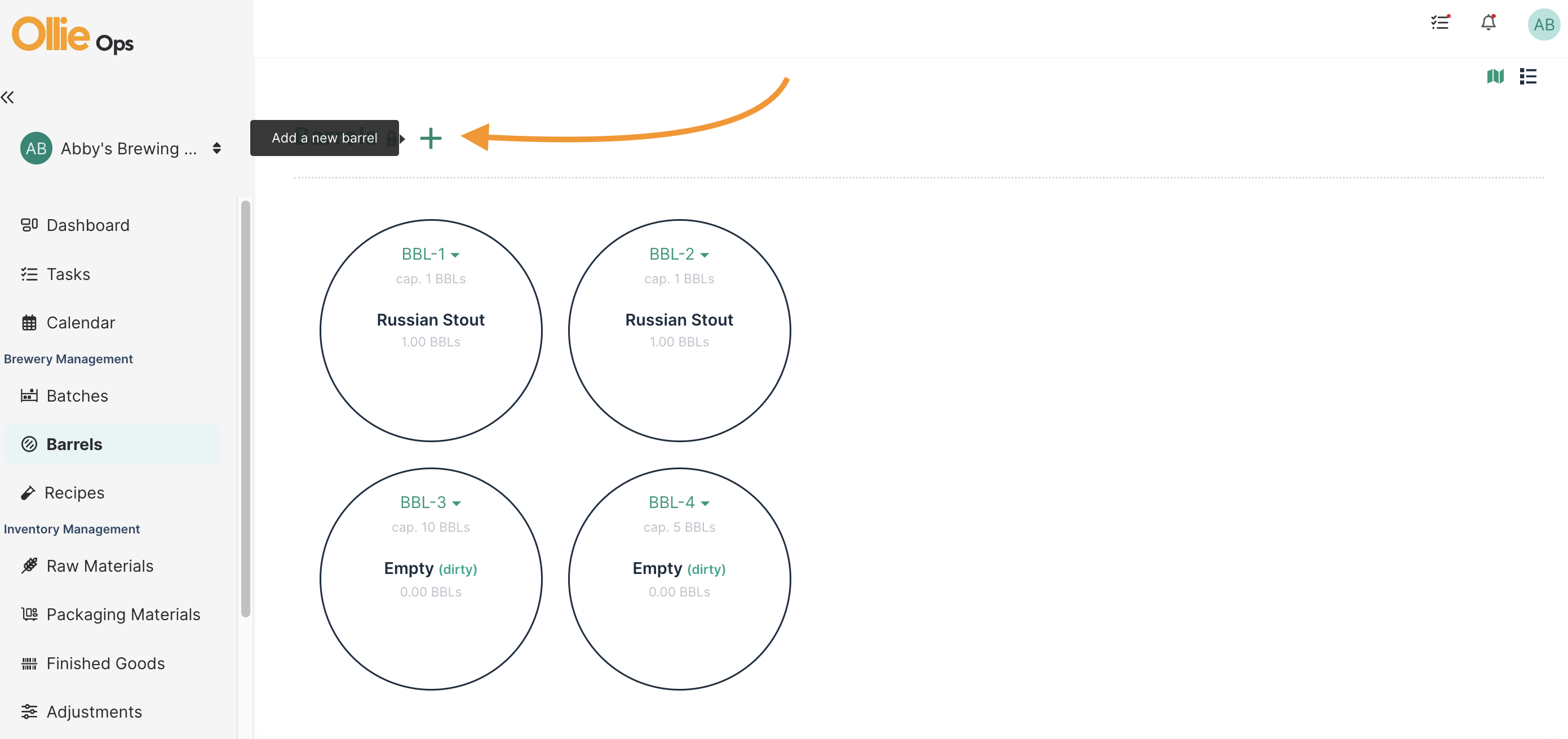 Next, add the following information and select "Save"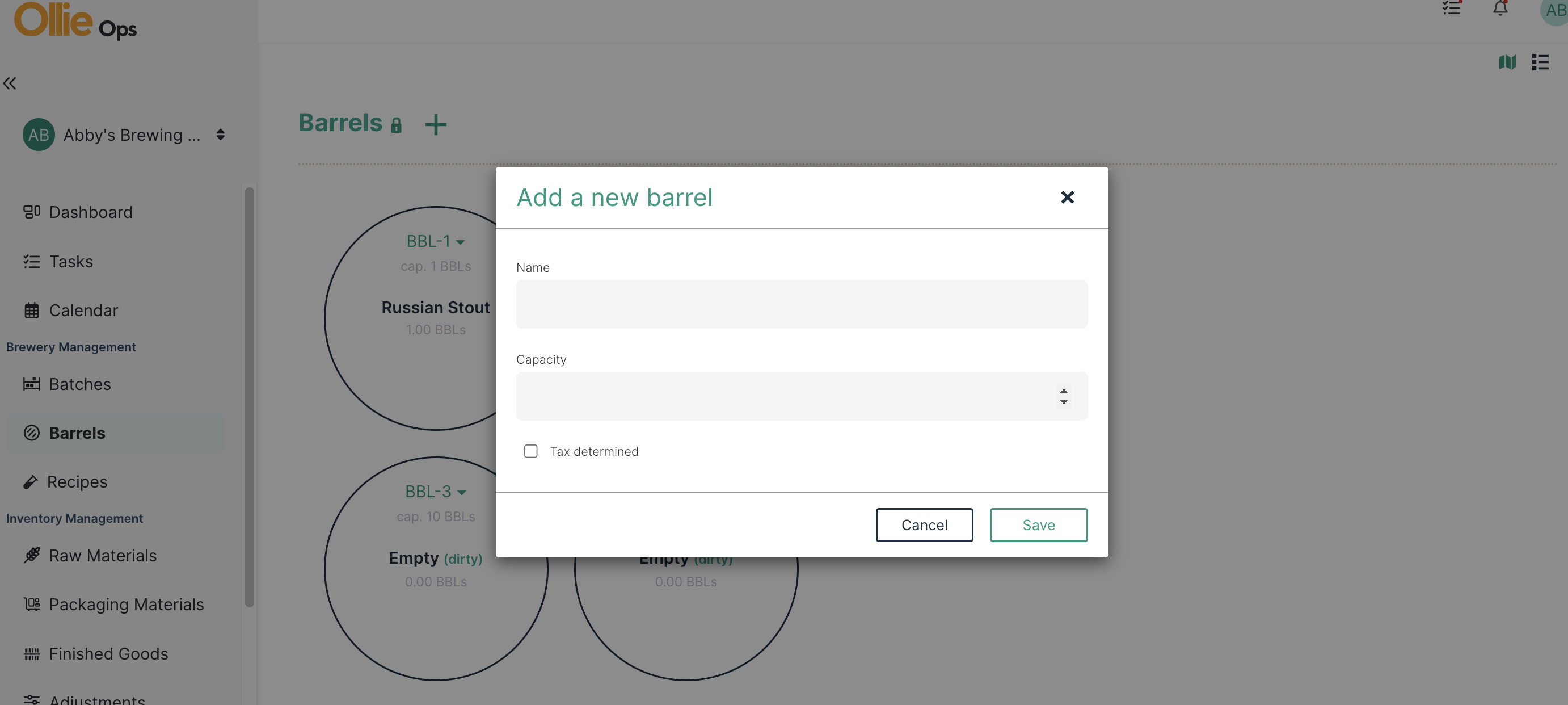 Name: Barrel Name
Capacity: The capacity of volume the barrel can hold
Tax Determined: Would you like all volume that lands in this barrel to be tax determined?
You can view more on Tax Determination Settings & TTB Reporting by reviewing our knowledge base article here.