If you are using the Quickbooks Online integration, it is important that vendors are added via the QBO Sync option (not manually). In order to complete this step, your QBO Integration must already be configured. You will also want to ensure your vendors are added, before you start adding ingredients and materials.
Adding vendors will enable you to create Purchase Orders efficiently by creating default vendors for all your materials and how you purchase them. Any information you add about a vendor will pre-populate shortcuts when Purchase Orders are created.
How to Add Vendors
1. Go to the dial in the top right corner and select Vendors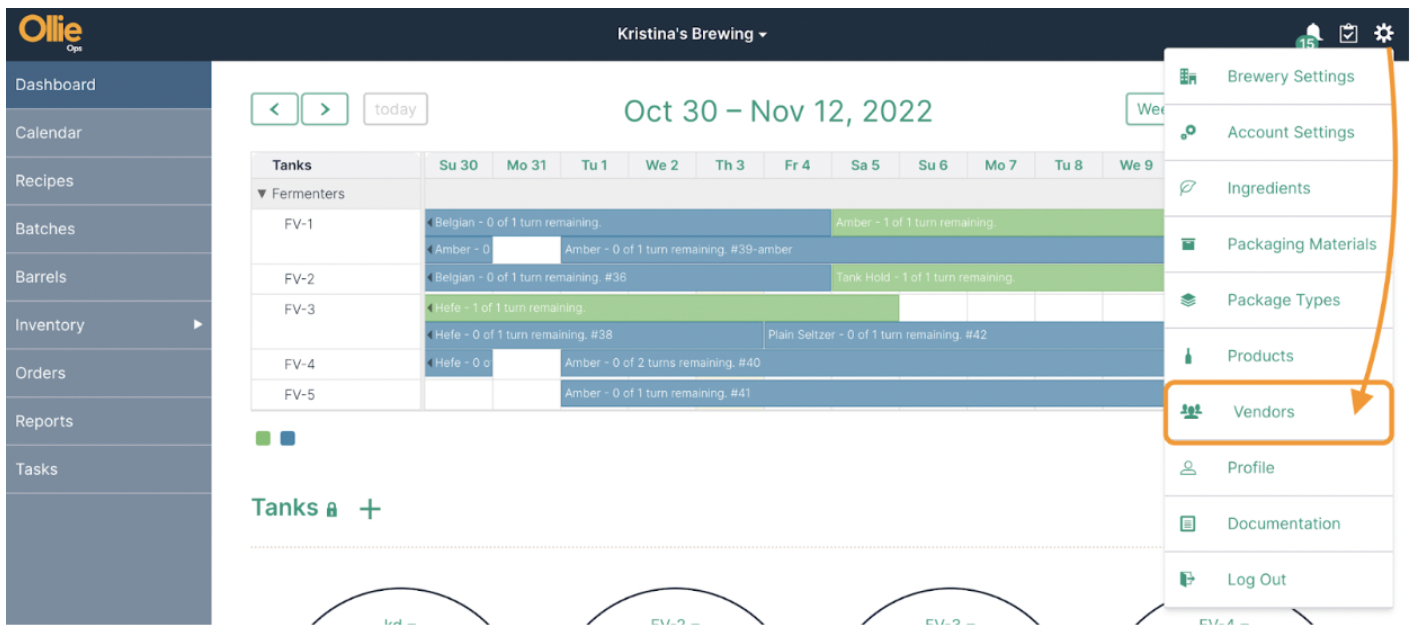 2.
Click the
Sync from QB
button
This will import all your vendors from Quickbooks into Ollie Ops which will be noted with it a little "i box" beside their name.

How to Edit / Delete Vendors
1. Click the three dots on the right hand side of the corresponding line
Note any edits to a vendor, must be made in Quickbooks and then you can re-sync.