How to Create a Credit Memo
2. Click on Orders
3. Click on Credit Memos
4. Click on New Credit Memo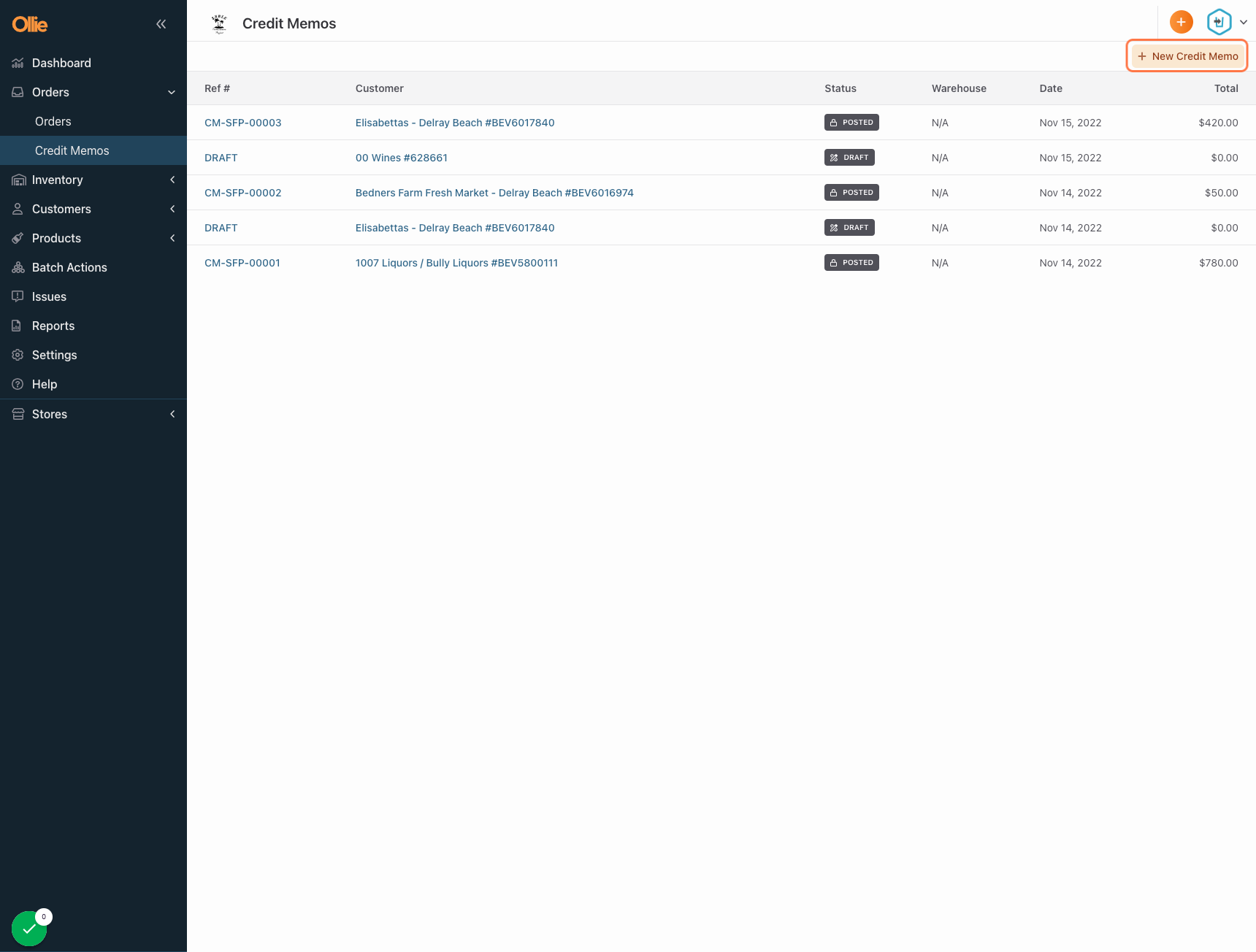 5. Select a brand
*Only applies to those accounts who manage multiple brands.
6. Select a customer
7. Click on Create Credit Memo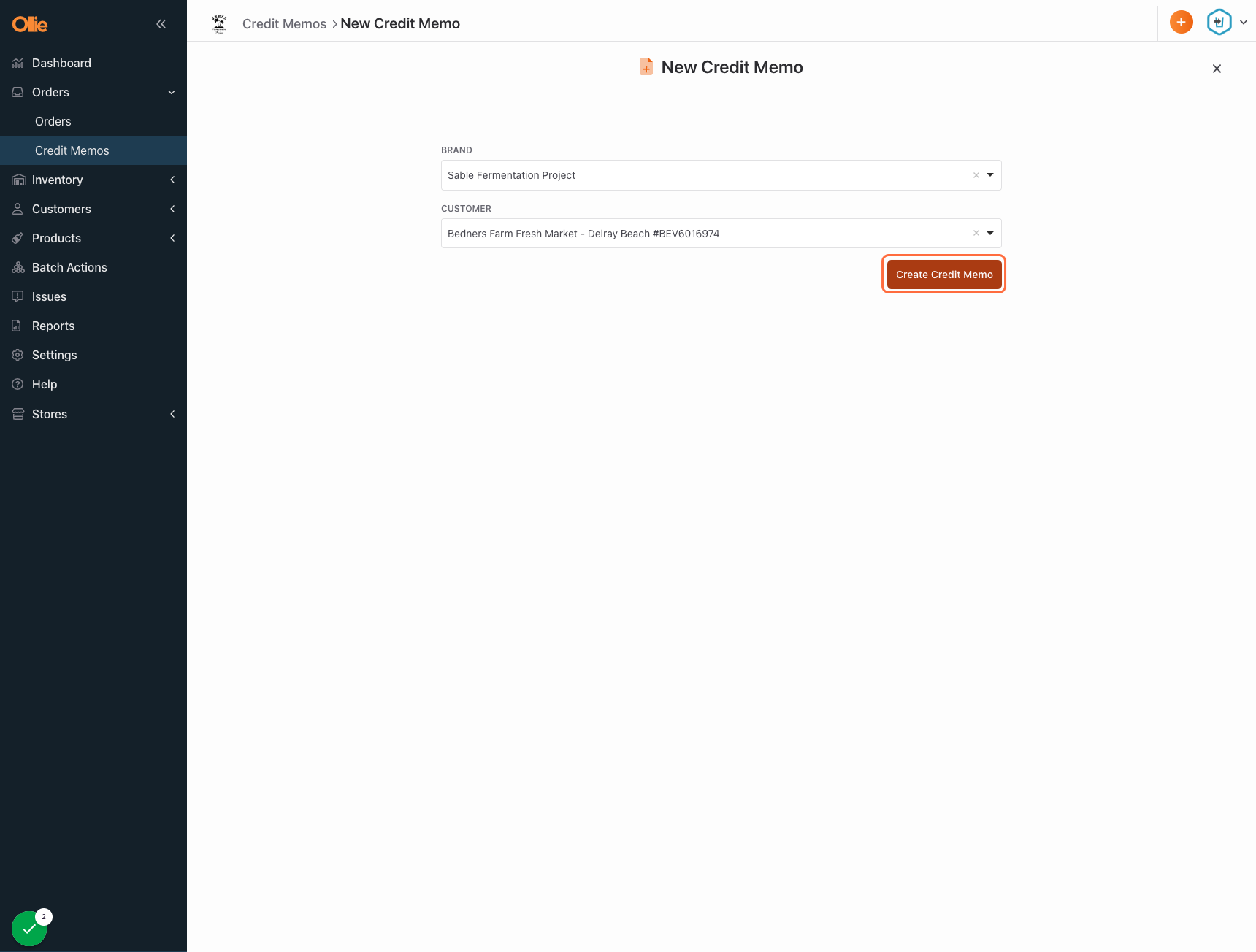 8. Select a warehouse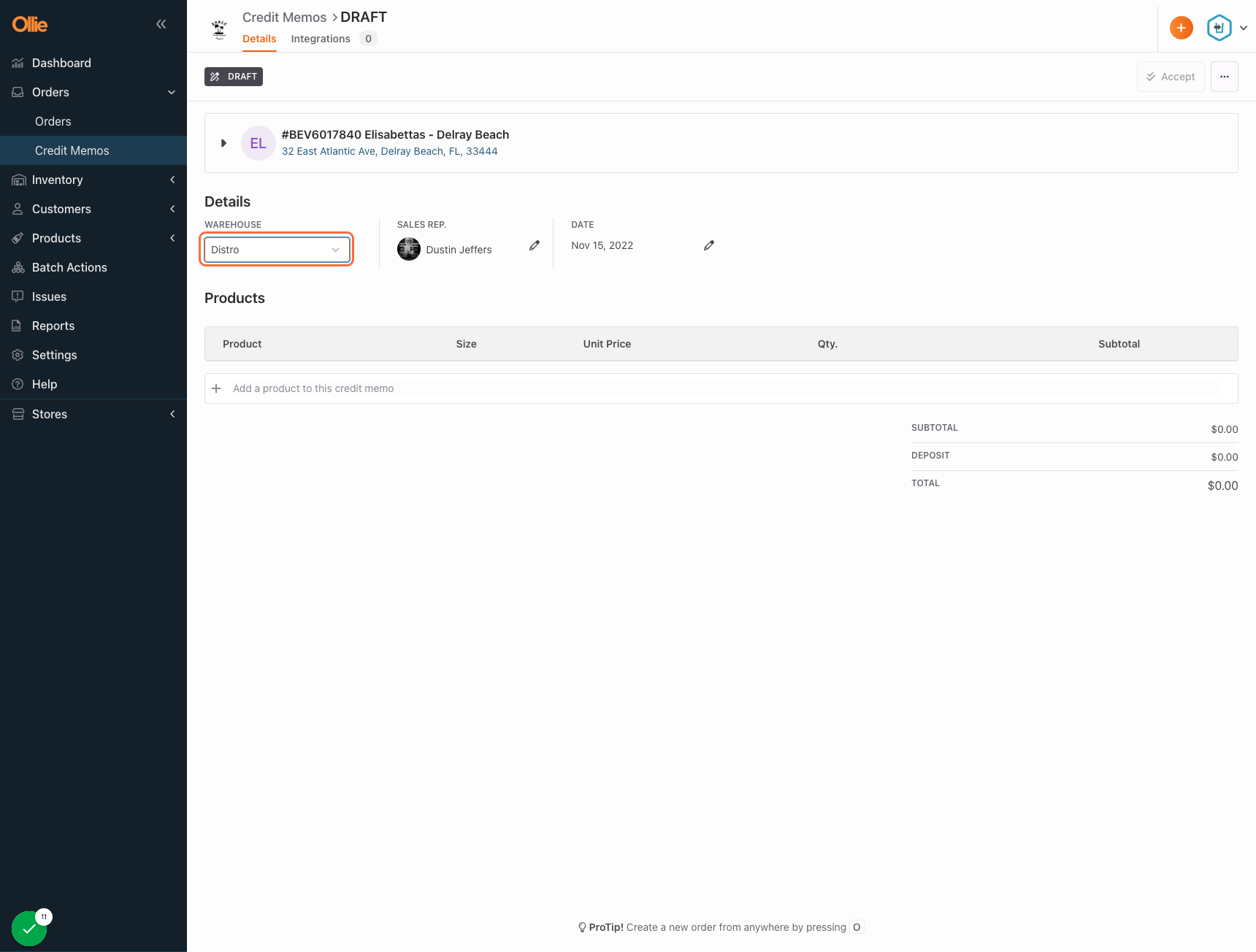 9. Add products or keg deposits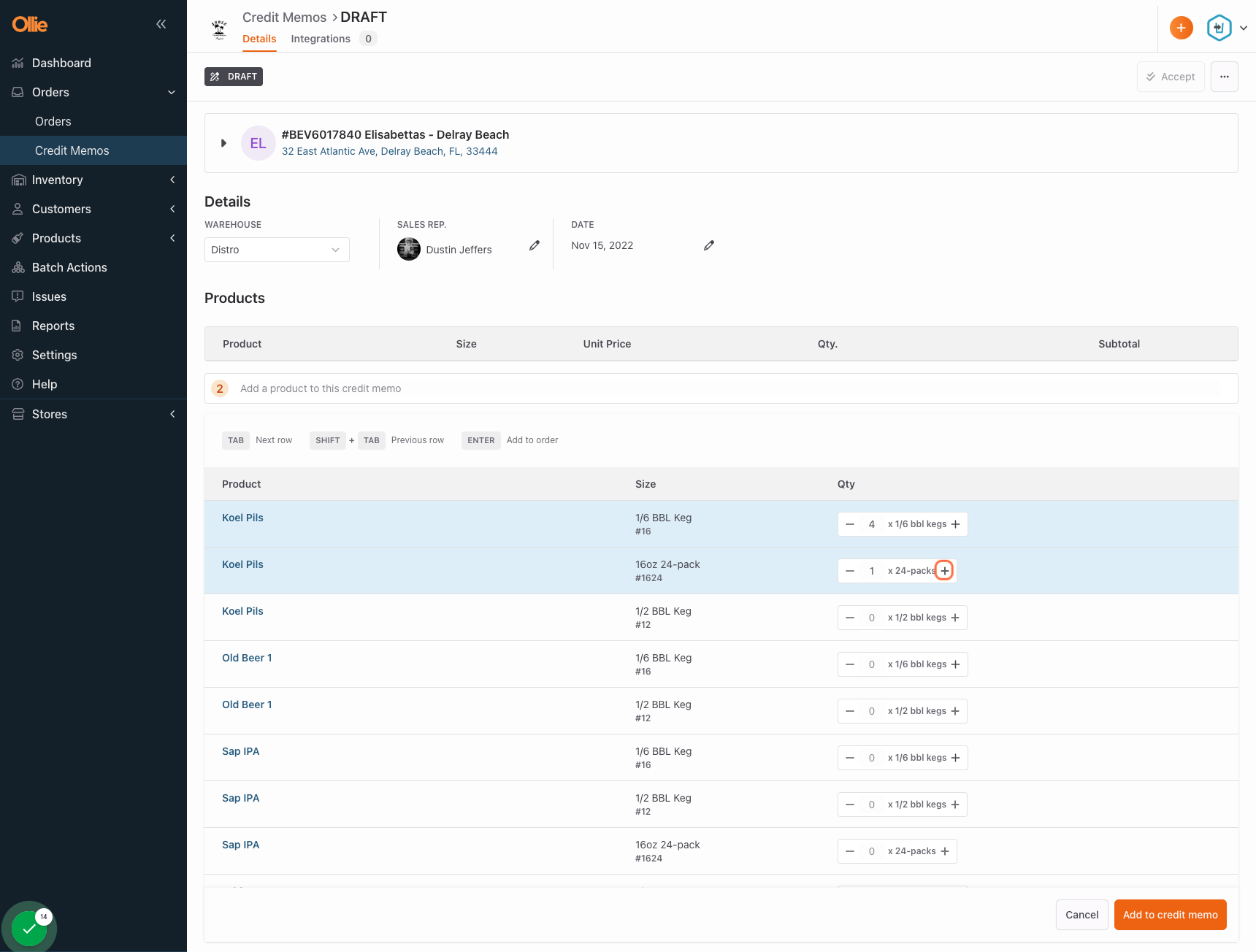 10. Click on Add to credit memo in the bottom right corner
11. Click on Accept in the top right corner
12. Click on Post
Depending on your integration setup with your accounting software (QBO, Sage, etc.), Posting a credit memo will initiate the sync.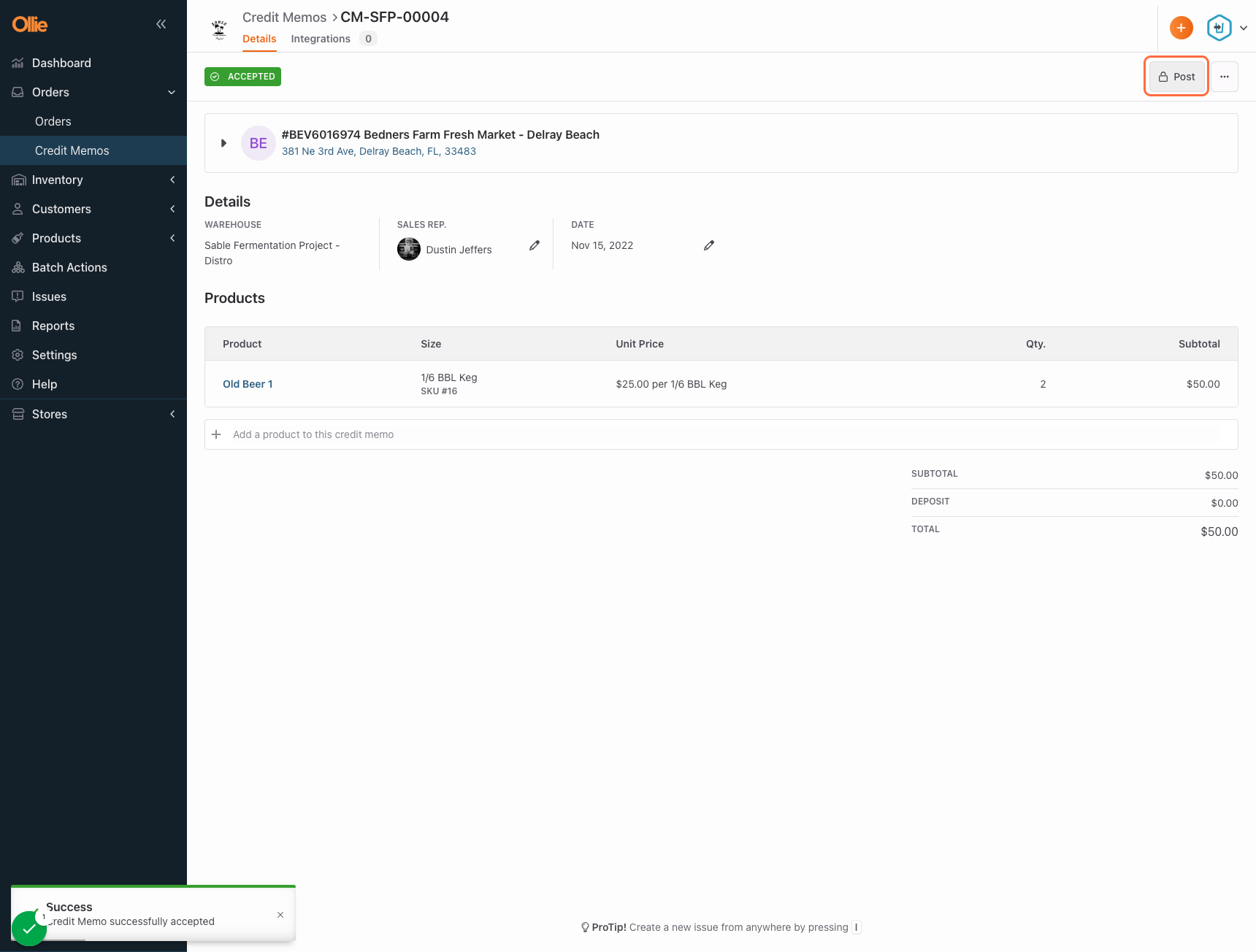 13. Confirm your sync
To confirm that your credit memo was synced with your accounting software, go to the Integrations tab.