On the My Organization page, add or edit the following information and then click Update:
Name - As you would like your company name to appear externally

Address - Company address

Industries you sell in - Search and select all States or Provinces you sell to. This will update your customer list with licensed buyers from those industries (States and Provinces)
When you're done, scroll down and add/edit your logo. Click the Update button on both the Company Information and Company Logo to save.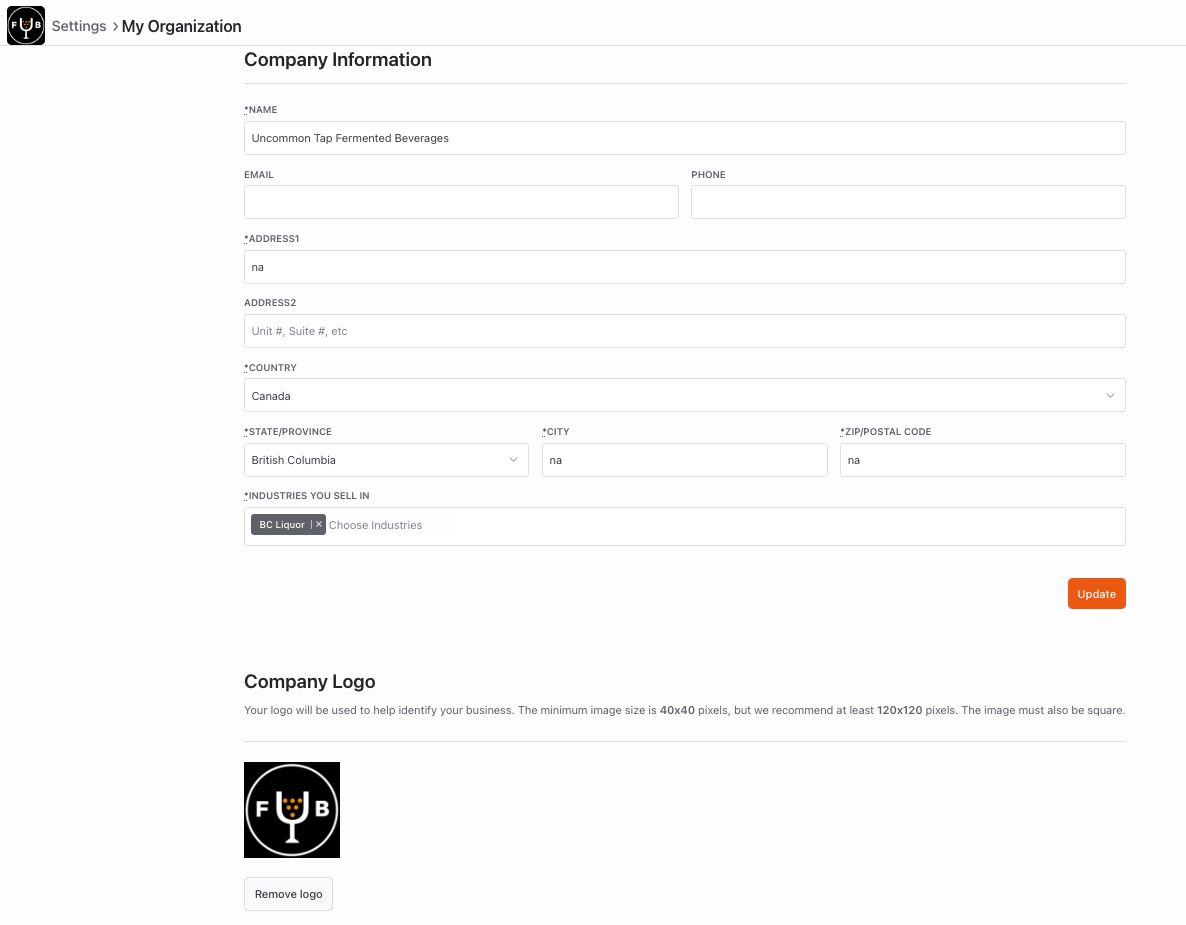 Update Brand Details
On the left hand side toolbar, click Settings and then Brands.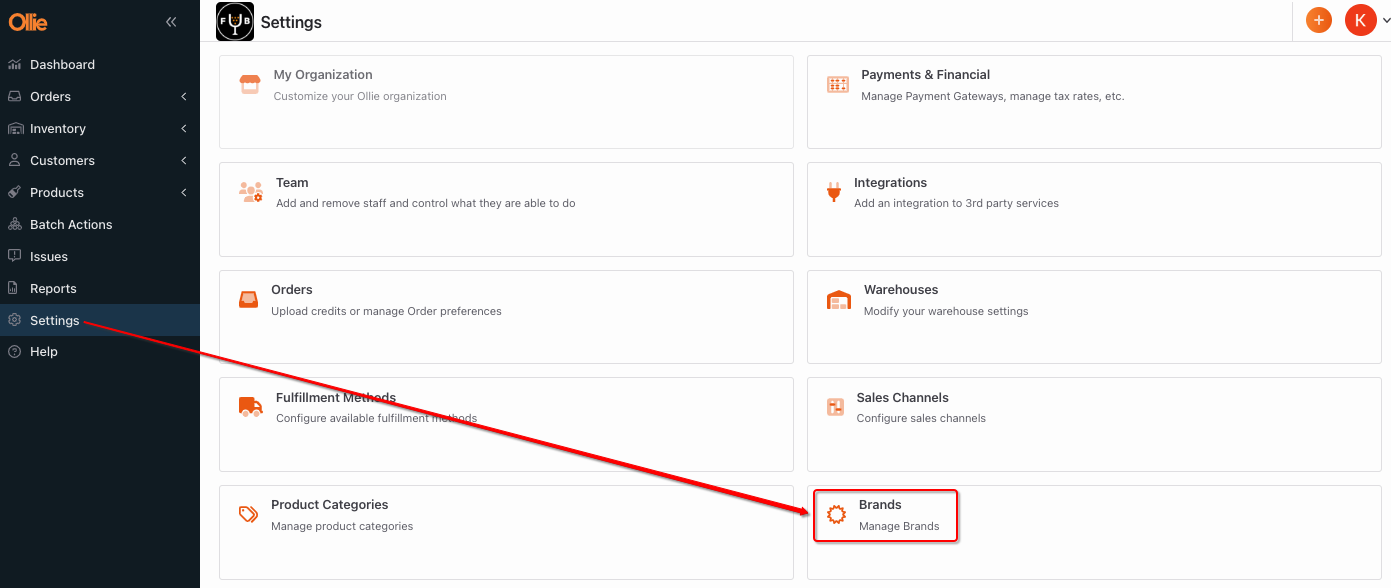 If you have just one brand, select your brand (if you have multiple brands under your account, you will repeat these steps for each brand).
Under the Info tab within Brands you can:
Add or edit your profile information, including your company social media handles: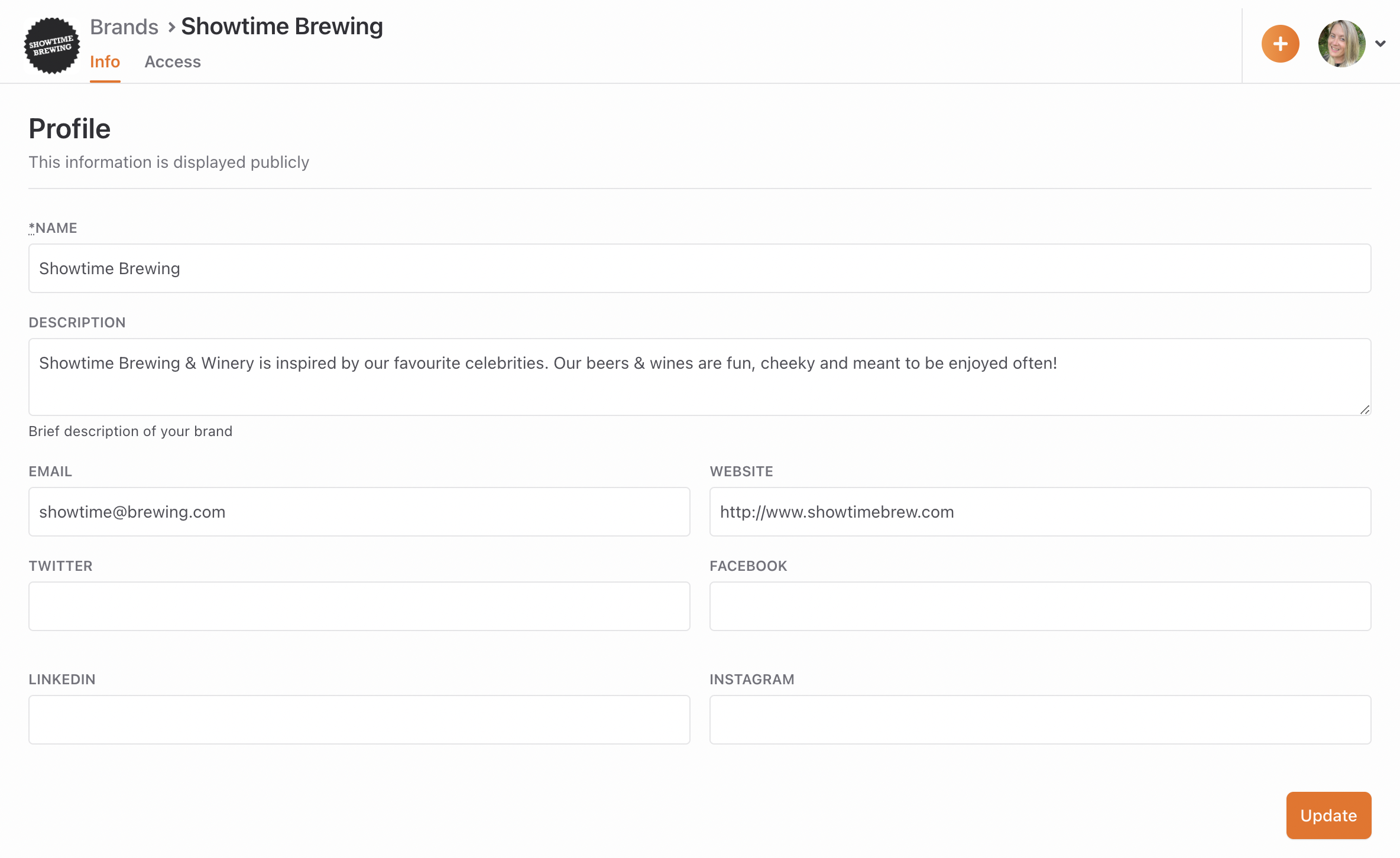 Add or edit location information (note: this is the information that will appear on invoices):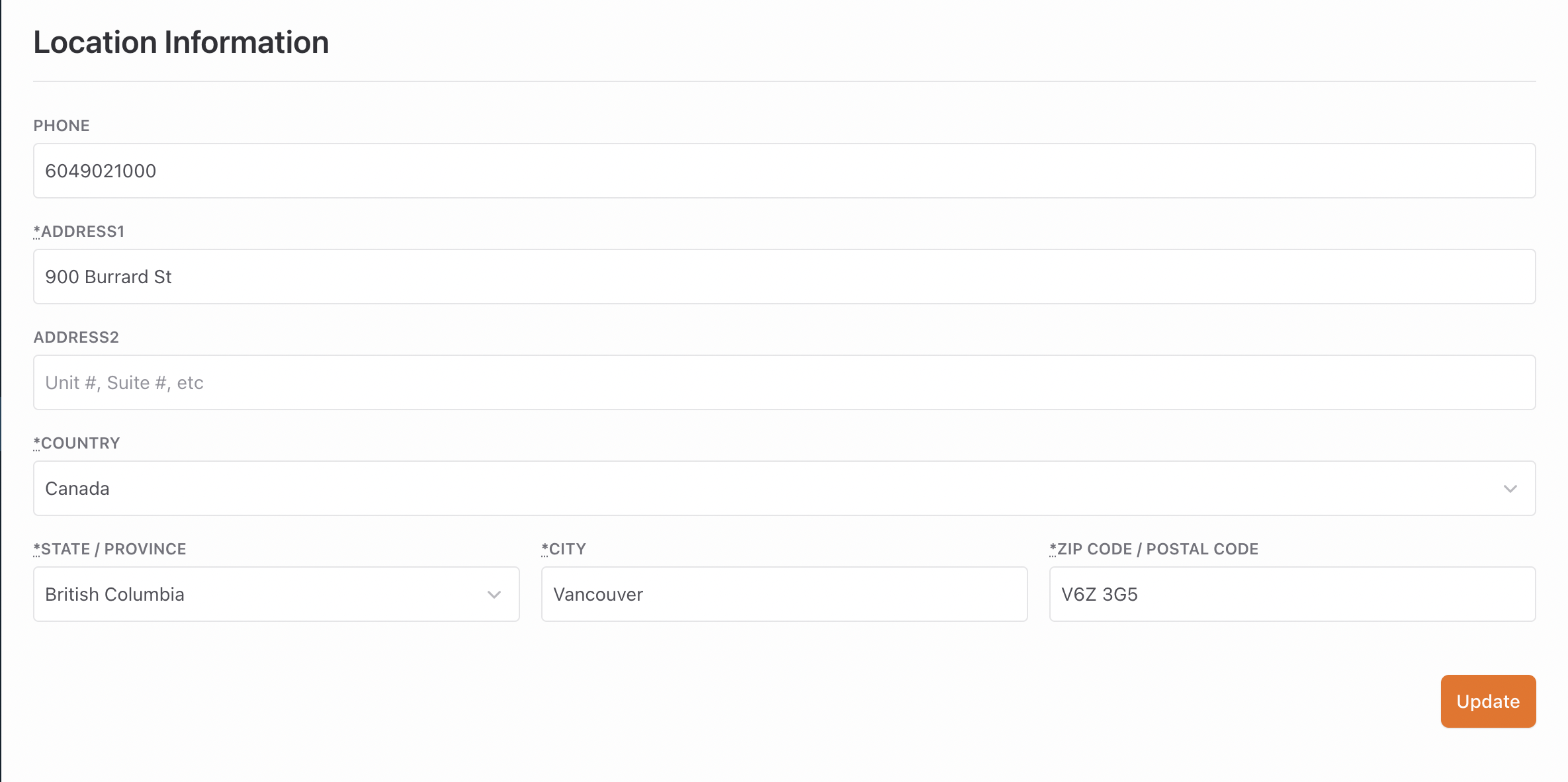 Add or edit Licence & Invoicing information, including:
Store Number (if applicable)

Reference prefix (we recommend no more than three letters and a dash)

The next reference number (all invoices will count up from here)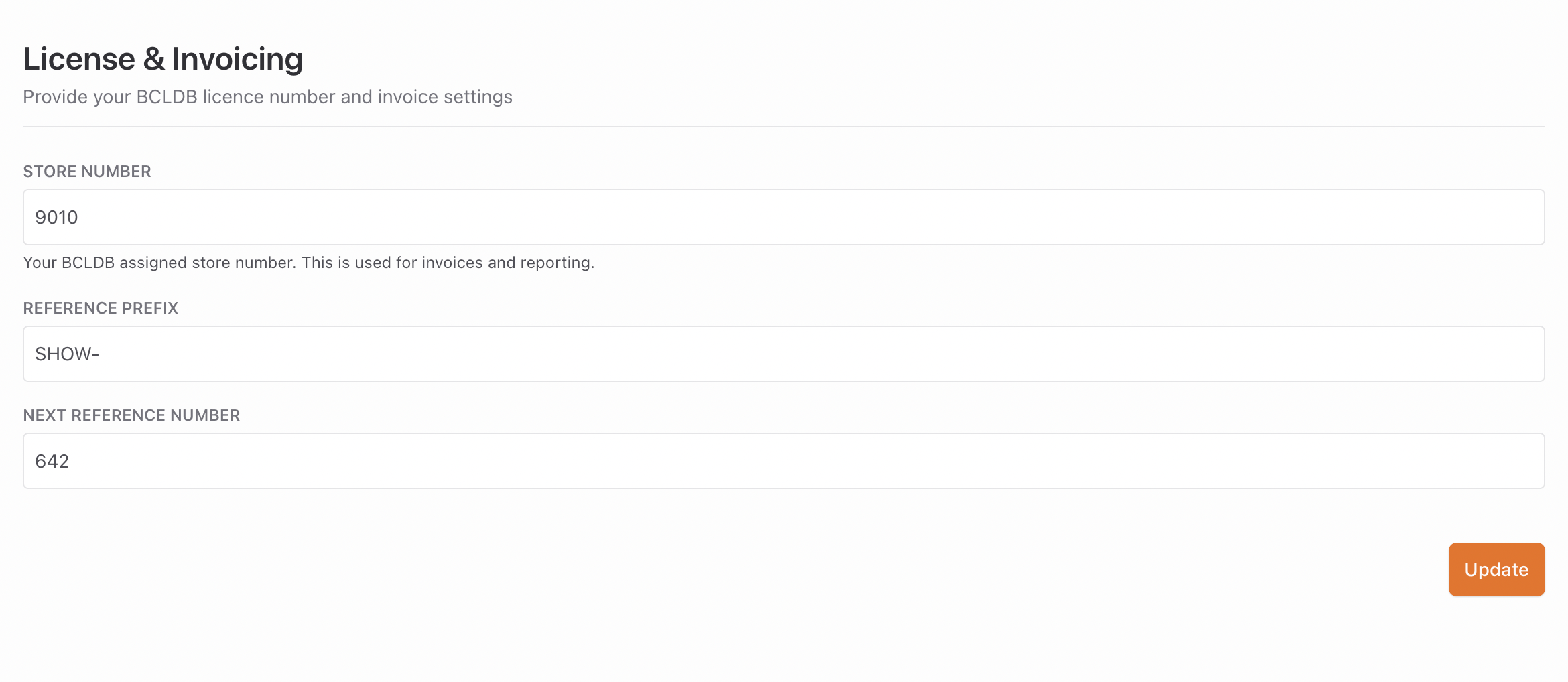 Add or edit your logo and banner images (note: your logo is visible on your invoice)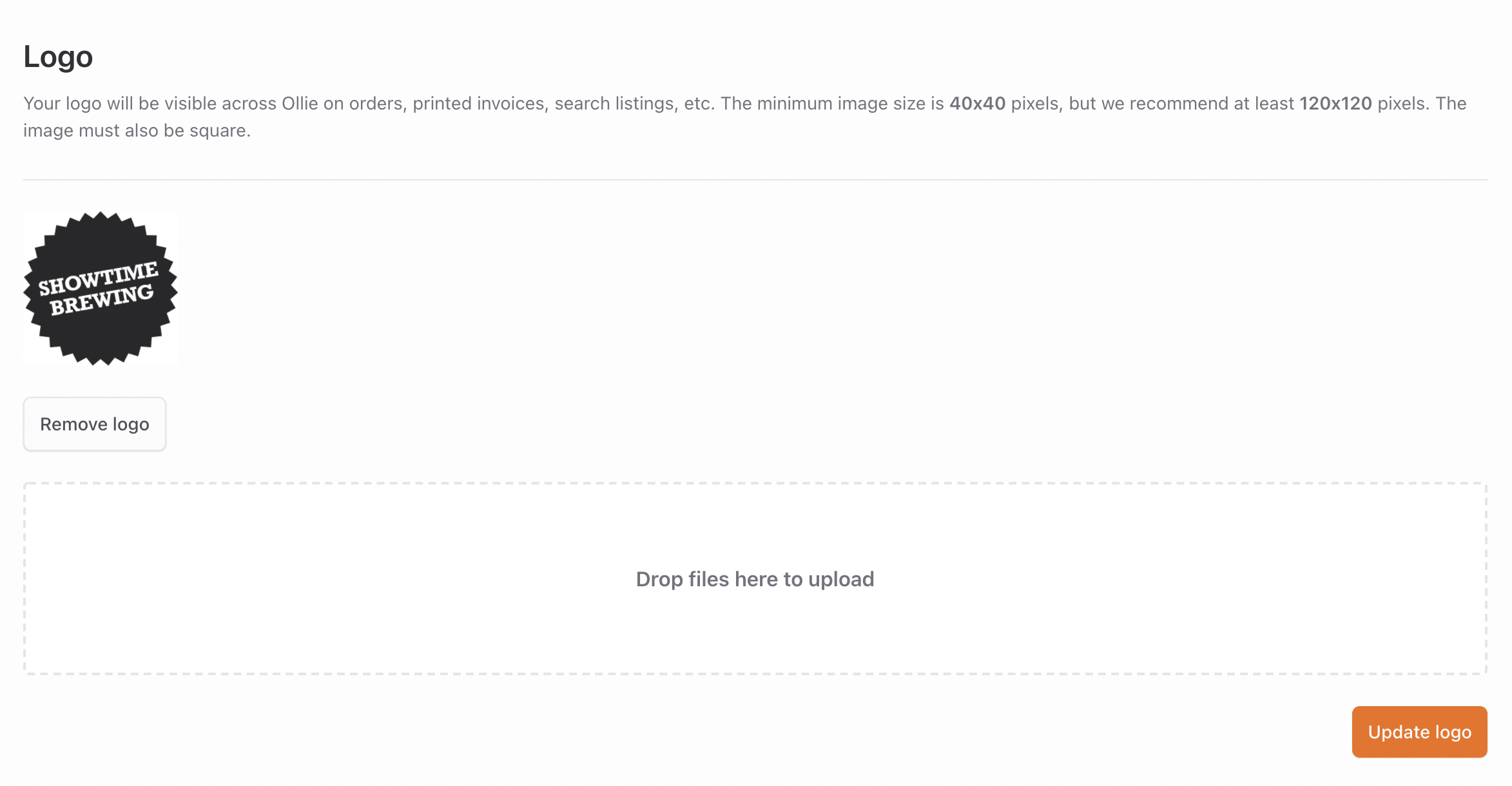 Under the Access tab within Brands Setting you can:
Search and select any other companies using Ollie Order that you like to share access to your account with. Note this is not a feature generally needed, so reach out to support@ollieorder.com with any questions about whether this applicable in your case or not.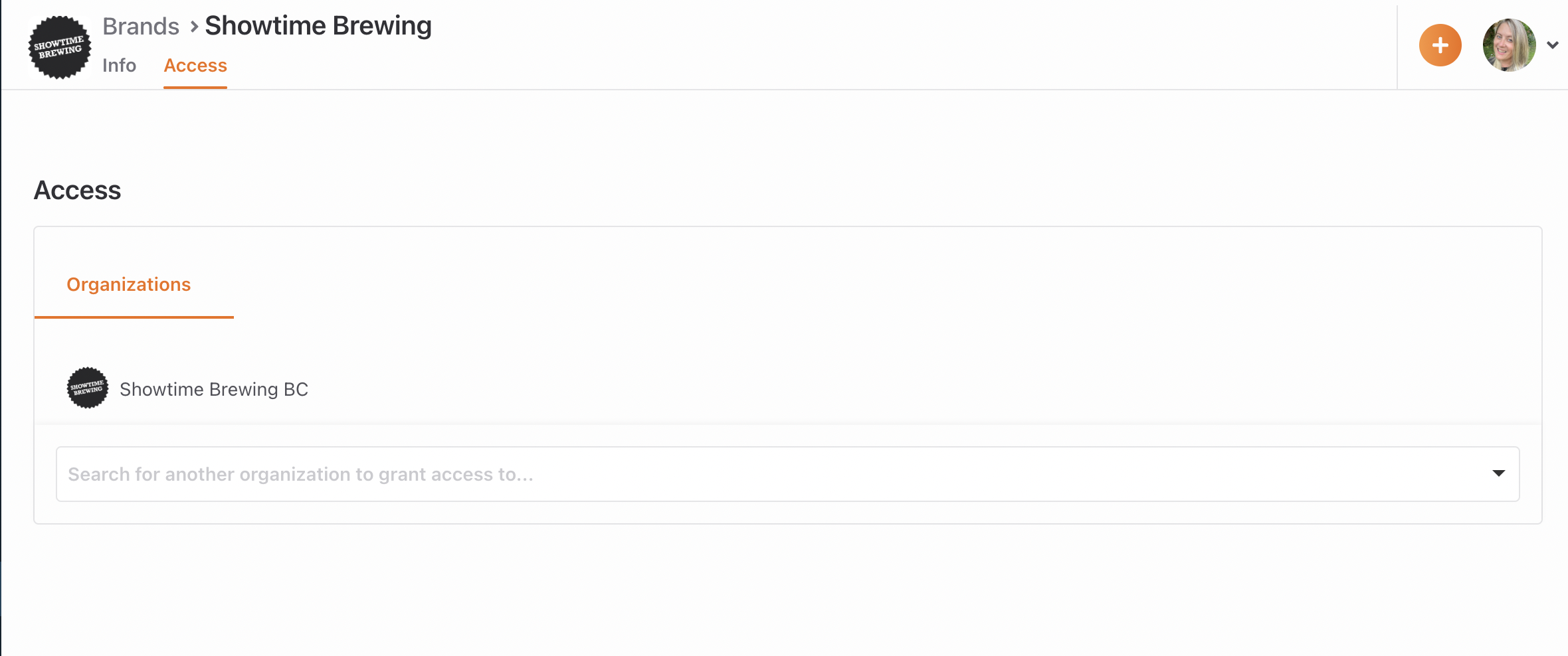 Now you're ready to Add Users to your Organization. 🎉