Once your products are added into the system, you will want to set-up the QBO Integration.
Please review the Quickbooks Documentation section of the Ollie Order Help Centre, for detailed step-by-step instructions.
Here are a few tips!
You can always see the last time a successful sync from Ollie Order to Quickbooks was made on the main Quickbooks integration tab:

While you're just getting started it is best to sync your orders by Posting them (rather than have them sync as they are created). This will allow you to ensure your customers are properly mapped prior to orders syncing to QBO. The correct setting for this is "

No

" under the Sync Non-posted Orders option.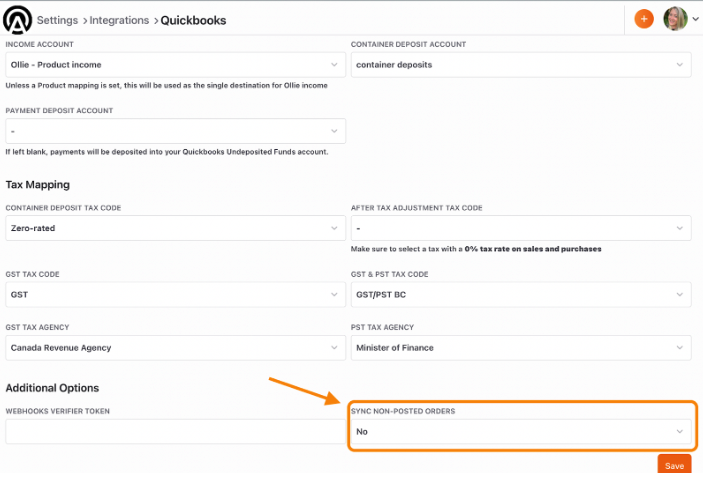 Prior to posting orders, regularly check the Customer Mapping tab within the Quickbooks Online Integration section, to ensure that all the customers you have placed orders for are mapped to how they appear within your Quickbooks (if you sold to them prior to using Ollie). The Customer Mapping tab allows you to select from the list of customers you have in your Quickbooks and align the name as you have it with the name as it appears in Ollie Order so that duplicate customers are not created within your Quickbooks.

Note: when you sync an order, if the customer name does not exactly

match the name as you already have it within Quickbooks OR if the customer is not mapped correctly, a new customer will be created within your Quickbooks (which could unintentionally create duplicates)