Do you use QuickBooks Online to manage your customer payments?
With our enhanced integration with QuickBooks Online, keeping track of your money is easier than ever.
After connecting QBO and Ollie Order, payments received in QBO will automatically sync with Ollie Order, and live in payment harmony.
Follow these steps to get started!
1. Start with your QuickBooks Online login by going to developer.intuit.com
2. From your My Apps Dashboard, select your business name under the App Name column
3. From the left menu bar, select Production Settings --> Webhooks
4. In the first box, Endpoint URL, enter the following: https://app.ollieorder.com/webhooks/quickbooks
Initially, the remaining boxes will be blank until you click the Save button
5. Once Saved, you will have a Verifier Token which you will use in Ollie Order to complete the integration (For now, copy/paste this token somewhere you can access shortly)
6. The following will already be enabled, but you can click on the Show Webhooks link in the middle of the screen, and confirm that following boxes are enabled (blue). All other boxes should be disabled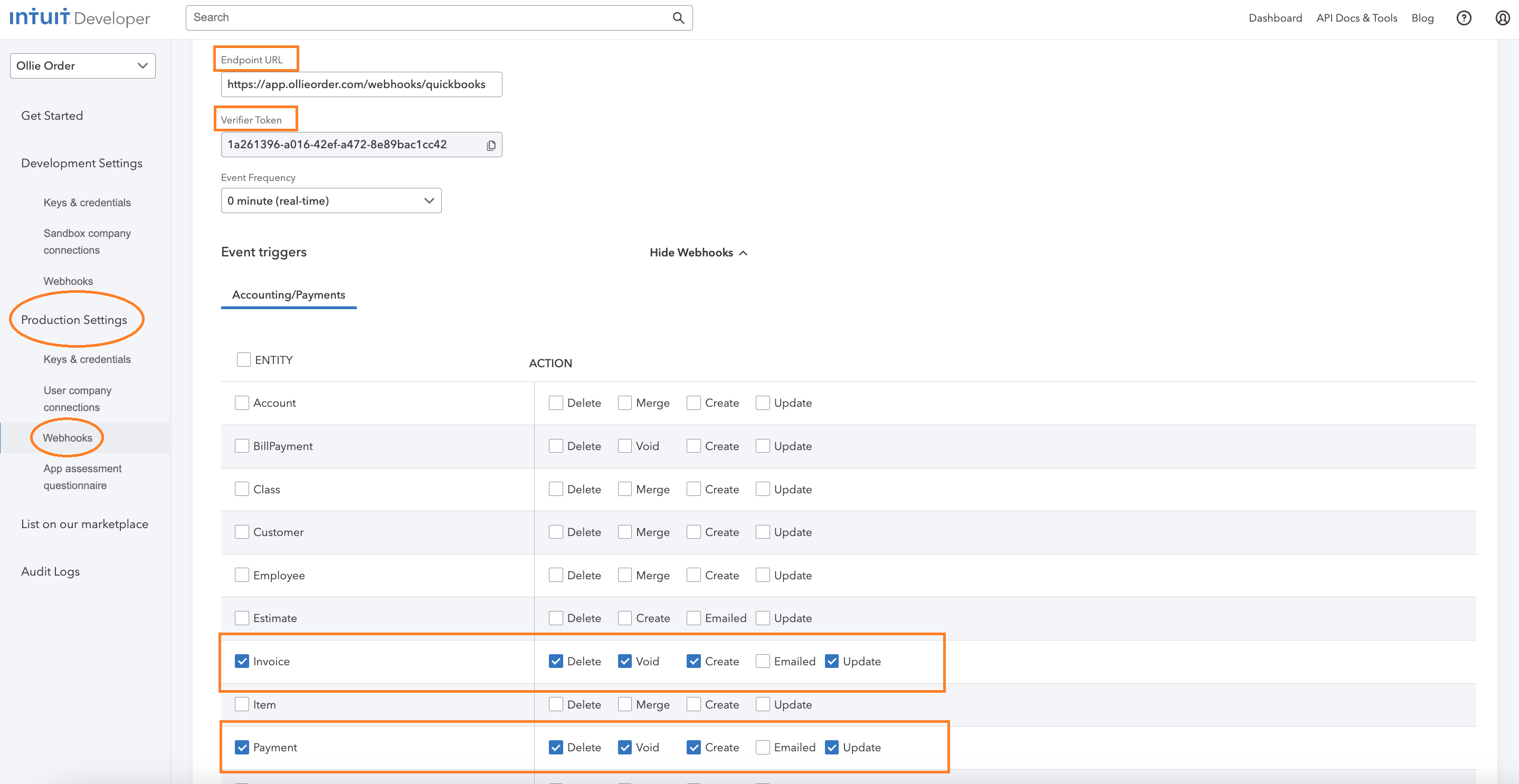 You're almost done! :)
Remember the Verifier Token you copied from QBO?
Let's connect it in Ollie Order under Settings --> Integrations --> QuickBooks Online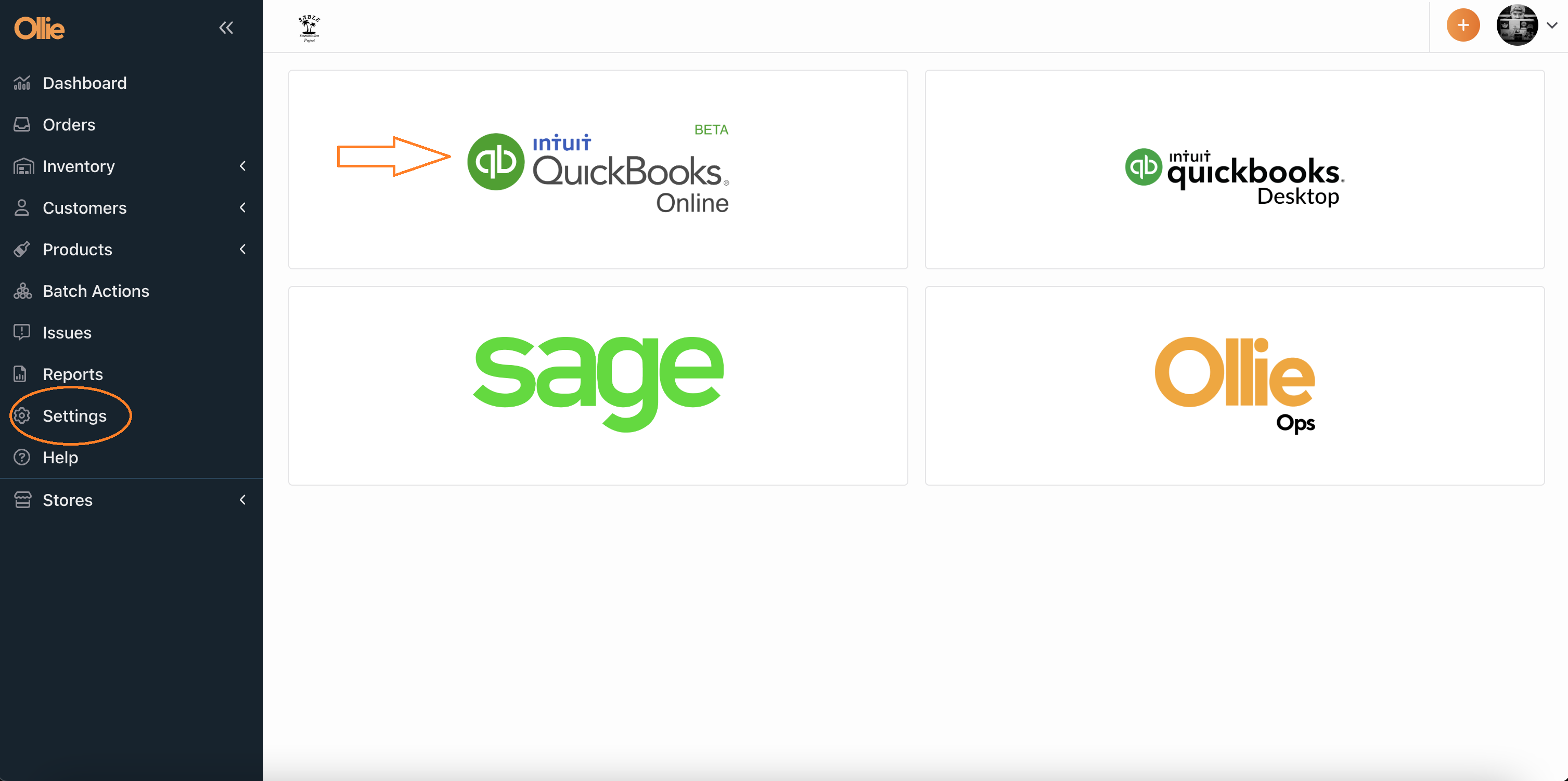 Select Edit at the top right corner, and enter the Verifier Token in the box labeled Webhooks Verifier Token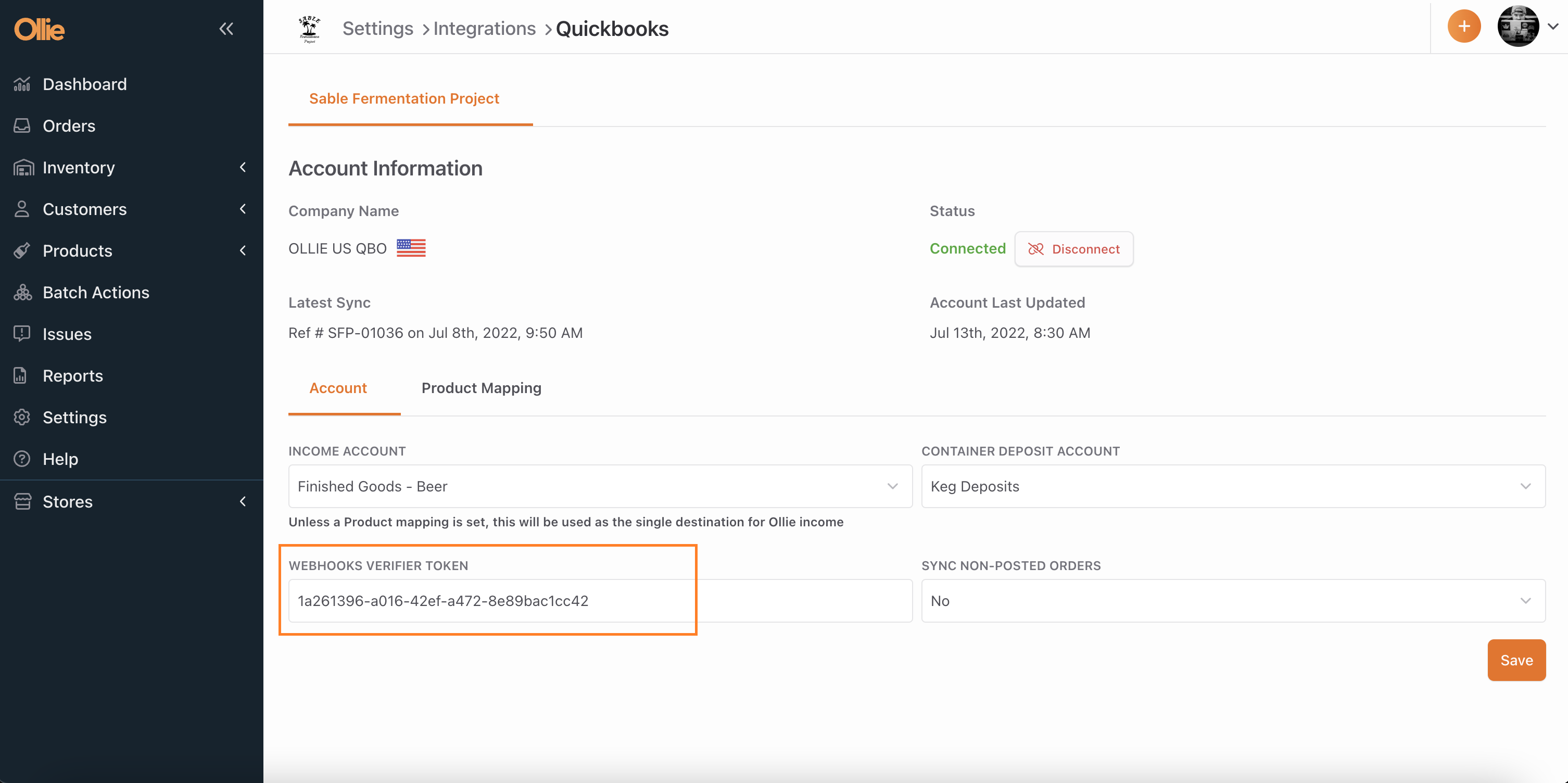 You're all set!
Now that your integration is complete, when an item is paid in QuickBooks Online, you will see a Paid token highlighted in green to indicate the payment via your Ollie Orders tab.

Want to see the process in action? Check out quick video that walks you through the process, and if questions come up, please reach out to Support!