In order to start packaging beers set up your products for each of your brands.
Getting Started
Navigate to the Products page by clicking on "Settings" gear in the upper right menu.
Click on "Products".
This will bring up the list of products.
Adding Products
Locate the correct category and select it from the tab list
Click the "New" button near the top
Fill out the necessary details for your product

Item (required)
Package type (required)
Unit price (required)
SKU (required)
Bill of Materials
You can build out a bill of materials for each of your products. When packaging beer, the bill of materials will be utilized to pull packaging materials out of inventory

Click "New"
Packaging Material (required)
Quantity (required)

Click "Save"
An example might look like the following: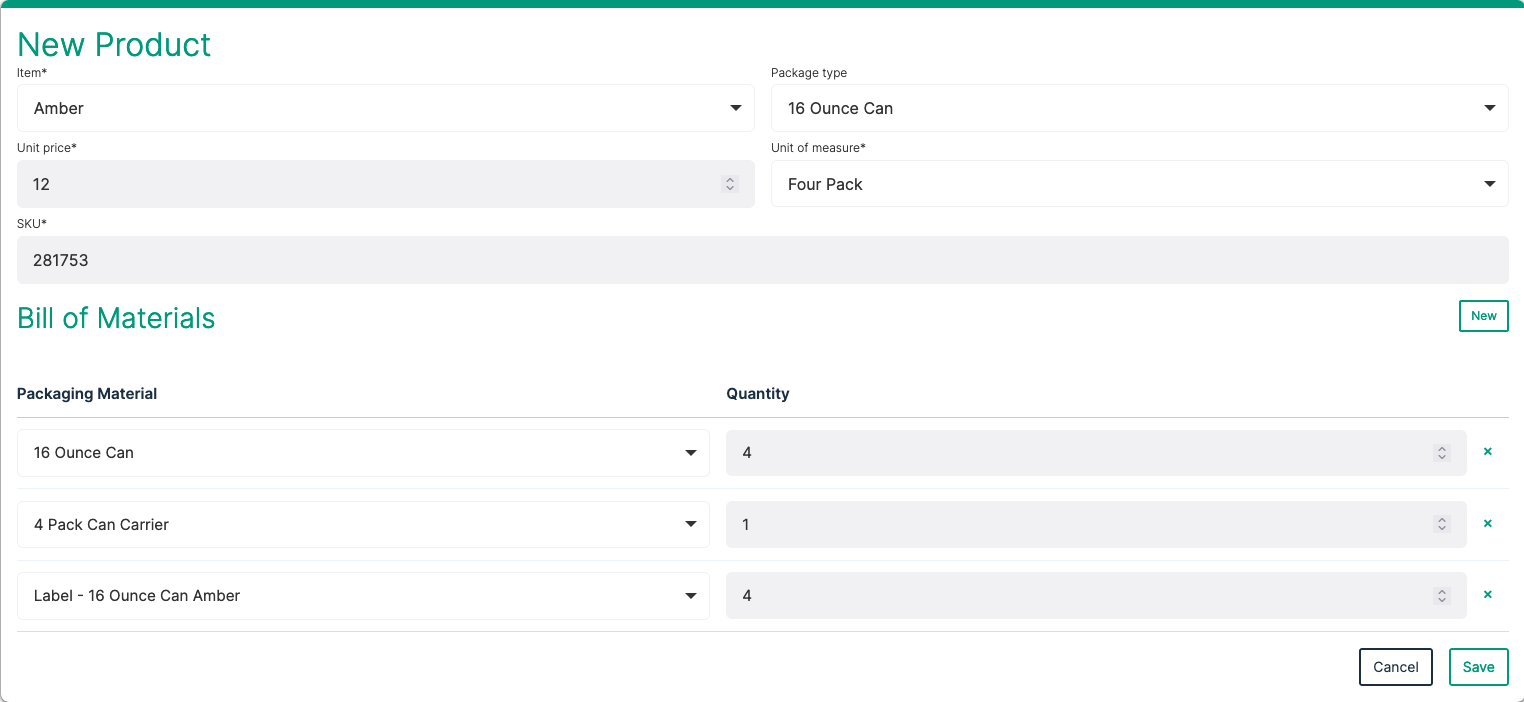 Updating Products
On the product you want to update open the action menu and select "Edit"
Fill out the form according to the definitions above
Deleting Products
On the product you want to update open the action menu and select "Delete"
Confirm you choice